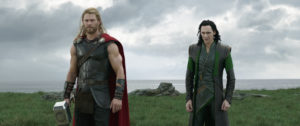 So what is it that we love about Guardian of the Galaxy so much?
The very human element that makes the characters relatable with the thread of comedy which forms another level of
connection with its audience.
Now translate that same vulnerable humanity to a super hero with a deep thread of comedy forming the backbone of
the script and you have Thor Ragnarok.
Since we have become blasé about the colors, backdrops, cinematography and the graphics after dozens of these
productions from DC and Marvel and a host of others, it has become vital to add a new ingredient to the mix to make
it stand out. Like Wonder Woman, Thor: Ragnarok stands out! Why? Because it is not just a Super Hero Movie it is
also Science Fiction and Fantasy and Magic and Action and Comedy.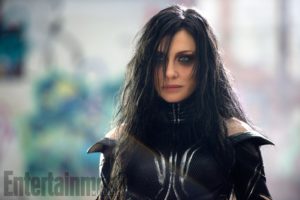 The movie rocked! The power struggle between Thor
and his brother Loki has taken an endearing turn in this
part and the presence of the Hulk was the cherry on top
of a mountain of whipped cream. And we are not even
talking about how the two times Oscar award winner
Cate Blanchette slayed absolutely slayed in the role of
the Goddess of Death.
As I never write about the plot so all I can say is don't miss it and btw look for early bookings as I had to go see it on
a Wednesday and the Cinema was still packed!
Oh and you will come out humming Zeppelin's Immigrant Song. I couldn't place it immediately but knew that I had
it in my mind somewhere. Even if you aren't a fan of the 70's songs you will still probably like this one!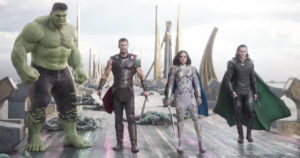 Search Keywords:
ThorRagnarok | Thor | Ragnarok | MovieReview | GuardianOfTheGalaxy | DC  | Marvel | WonderWoman | SuperHero | ScienceFiction | ScienceFictionMovie | ScienceFictionMovieReview | ScienceFictionFan | Fantasy | FantasyMovie | MagicMovie | ActionMovie | ComedyMovie | OscarAward | OscarAwardWinner | CateBlanchette | GoddessOfDeath | Cinema | Zeppelin | ImmigrantSong | SongsOf70s | Movies | Reviews | InternationalMovies | HollywoodMovies | Hollywood | International