Simmba
I was seeing the movie constantly promoted and even though I usually see most highly publicized movies if for no other reason than to write a review but Simmba wasn't really on my Bucket list of movies to watch this December.
But then I read a few reviews on the movie and got myself a ticket as fast as I could as most of the critics across the border whose taste in movies I respect were all praises for this one!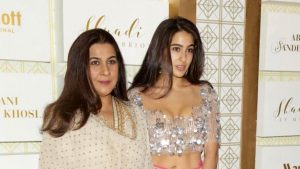 Over the top!
In your face vulgar!
Sickeningly loud!
But it was actually a visual treat and I loved it!!!!
It puts the word Bollywood Masala to shame because it goes beyond the masala mix. It is colorful to the extent of being cartoonish but what stops the movie from being a joke that you don't want to hear is the extremely powerful message that it carries. It's a message that is very close to the heart of every woman in the Sub Continent and all over the world actually. The threat of rape as revenge is hardly unheard of in our parts of the world. Simmba tackles the subject with a finesse that is quite contrary to the flamboyance that Rohit Shetty displays while structuring the rest of the movie! It's a cop Flick that beats all Cop Flicks and is a must see.
Sara Ali Khan even though hardly has any screen space but yet reminds you of the gorgeous Amrita Singh!
As for Ranveer Singh with every passing year I believe this guy is one of the most brilliant actors across the border!
As a parent it's a movie we need to show our sons and daughters but make sure they are above 15 otherwise it can be very traumatic especially for the girls!
The movie is a no miss!