Levis | Zara | DKNY | CharlesAndKieth | PersonalStyle | StyleDiaries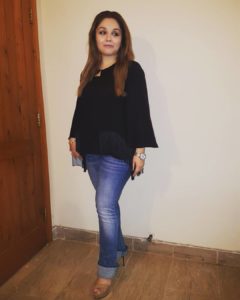 I'm sharing today a look I put together for a late night coffee and drive date with my group of girl friends over the weekend.
 I combined my fav Levis boot cut jeans which they have discontinued 🙁 here in Pakistan for some reason with a blouse from Zara with some real cool fringes on the front.
My DKNY cross body bag complimented the casual look. However since my jeans and my top and bag were all blue so to add a little relief to blue and to add a little pizazz to the look I wore a pair of taupe colored sky high heels from my fav shoe brand Charles & Keith.
Loose hair, an emerald and ruby bracelet and a ring rounded up my look. I kept my makeup simple with my favorite nude lipstick but with a slight glittery look  around the eye area to compliment the fact that it was night time.