And finally there is one movie on Eid that we can label as Entertainment!
Na Band Na Barati I went to watch purely because family and friends who had gone to see it came back saying it was a light hearted Rom Com and a good time pass. Frankly after the debacle that was 7 Din Mohabbat In I wasn't looking forward to seeing any of the other Eid ul Fitr releases. But peer reviews had me curious so I went ahead and saw it today.
The very Handsome and talented Mikaal Zulifqar and the new kid on the block Shayan Khan are pure eye candy in the flick. Mikaal we all know about. Shayan? Well handsome and certainly well dressed (seriously his wardrobe in the movie was goals and reminded me of Bollywood hunks) Shayan made a great hunk team with Mikaal and you can read more about him here:
Who's that boy? Shayan Khan you say?
As always I have no intentions of divulging the plot or to give spoilers so suffice it to say that two brothers and their beloved added with cases of misunderstandings made this a light hearted comedy with everything working out superbly for all involved.
The locales were awesome. To date I am yet to see a Pakistani Movie with such superb locations and it was pretty obvious that a lot of scouting was done to ensure every shot outdoors had a magical background! Surprisingly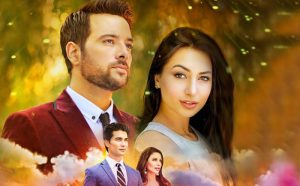 there were 5 songs in the movie which were all easy on the ears. But two especially I can see landing on my playlist as they immediately catch your attention. One being Sajan Bin Raina and the other Bahon Main Teri. The fact that the singers were Rahat Fateh and Shafqat Amant is just icing on the cake.
Light hearted with some silly moments and lots of laughs Na Band Na Barati directed by Mahmood Akhtar is a good effort. Of course a great supporting cast with the likes of Qavi and Atiqa Odho thrown into the melting pot only made things better.
Oh and not to forget Ali Kazmi. The guy played the role of a "Machinist" as he self-styled himself and was hilarious!
Seriously the guys here totally eclipsed the girl cast which is a shame since both Anzalikha and Nayab are pretty additions to the local movie scene. All in all what I had heard about the movie was right, it deserves a watch so go see it as we have rated it 4/5!!!!
Search Keywords:
NaBandNaBaraati | Karachite | ShafqatAmanatAli | MovieReview | PakistaniShowbiz | Showbiz | Desi | DesiMovies | Reviews | Pakistani | PakistaniMovies | DesiScenes | Movies | Entertainment | SaatDinMohabbatIn | MikaalZulifqar | ShayanKhan| SajanBinRaina | BahonMainTeri | RahatFateh | MahmoodAkhtar | MovieDirector | Qavi | AtiqaOdho | AliKazmi | Anzalikha | Nayab | Eid | EidEntertainment | EidCelebration | EidRelease | BestMovie | BestPakistaniMovie | Lollywood | LollywoodMovies