And I went in expecting a Music launch just like any other. But the only thing that drew me in was the fact that one it
was a Hum Movie and two they had not done it in a cinema or a marquee as usual. This was at the pool side in
Movenpik and frankly I was curious!
Unfortunately despite me being fashionably late (sighs… the life of a
Karachite) I still had to wait!
Just as I was about to leave there was the usual hum and upheaval that
signals the beginning of the show and in the
end I'm glad I stayed! It was different from anything we have seen so far
with the actors performing live on stage and
Shafqat Amanat Ali was singing live on stage so yeah with the energetic performances on stage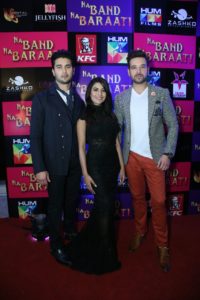 (You can catch a video on our YouTube channel)
I didn't mind the wait so much later!
Anyway we are looking forward to another great Movie as Na Band Na Baraati seems to be mapping out new horizons!
Here's to wishing the movie success!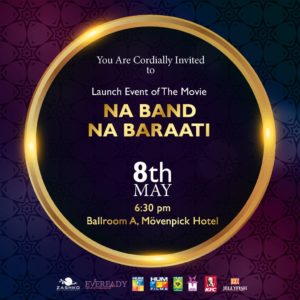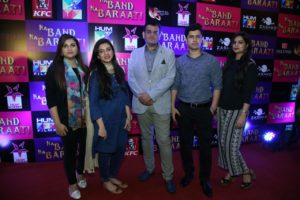 Search Keywords:
MusicLaunch | NaBandNaBaraati | Movenpik | Karachite | ShafqatAmanatAli | MovieReview | PakistaniShowbiz | Showbiz | Desi | DesiMovies | Reviews | Pakistani | DesiScenes | Movies