Opinion of the movie depends upon every
individual viewer's expectation.
After all it is a Shahrukh Khan flick!
A melodious, captivating and easily forgettable sound
track with numbers like Hawain and Safar make this 13
songer flick relatively easy on the ears. Phurr
being an exception as it was more a fun happy
experience.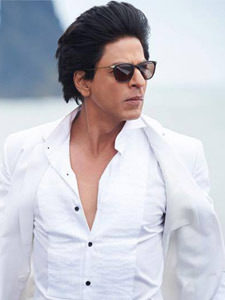 The backdrop is the best and most beautiful that Europe has to offer with every single frame focused
on reminding us exactly where its shot making the movie very easy on the eyes.
Even the few shots in Punjab
are a gorgeous competition to its European counterparts.
The characters of both Harry And Sejal are very captivating and
quite quirky and
therefore very easy on the laughs.
However stereotyping them as typical Punjabi and Gujrati was not
a bright move
by the very versatile and easily one of the top dogs director Imtiaz
Ali.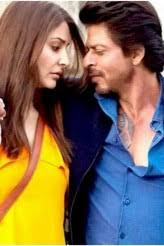 But that is the extent of the movie. There is no plot and certainly
no story.
With powerhouses like Shahrukh and Anushka the characters could have become legends.
The chemistry between the two is so strong it lends the plotless hurl towards the end game believable.
Only problem being that the charecter development was inconsistent resulting in
contradictory and
sometimes plainly erratic behavior.
With a director as superb as Imtiaz Ali a little more depth was to be
expected.
But hey! Don't let me bring you down about an SRK Flick.
Go watch it and have an easy three hours that is good for
quite a few snickers. Just don't try to analyze or think over the movie.
Search Keywords:
JabHarryMetSejal  | MovieReview | Reviews | Movies | Bollywood | BollywoodMovies  | BollywoodMovieReivew | BollywoodFilm | BollywoodFilmIndustry | FilmIndustry | Films | ShowBiz | BollywoodShowBiz | ShahrukhKhan | Flickers | BollywoodFlickers | Desi | DesiMovies | Hawain | Safar | Phurr | Entertainment | Experience | European | Punjabi | HarryAndSejal | Gujrati  | Director | ImtiazAli | Shahrukh | Anushka | AnushkaSharma | Legends | IndianLegends | IndianFilms | IndianFilmIndustry | IndianMovies | ImtiazAli | SRKFlicks | SRK