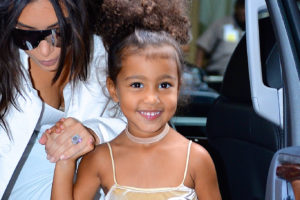 North West is probably the most celebrated star kid.
The first-born child of singer/rapper Kanye West and reality TV
star cum socialite Kim Kardashian North
created a buzz as soon as she was conceived. Her birth was eagerly
awaited by not just her parents and the
immediate family, but millions of Kanye and Kim fans from all over
the world.
At six years of age North is an adorable kid who is the current favorite subject of the paparazzi who rally around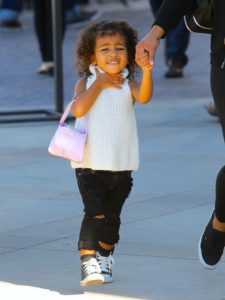 her whenever she steps out. Although she doesn't have any social media account of
her own, several accounts on Instagram have been dedicated to display North's
fashionable clothes and trendy outfits. A kid born with celebrity
status, North seems to be able to handle the fame already and is often heard
shouting "No Pictures" to the paparazzi trying to photograph her.
Due to the success of her parents this child is seen in all the coveted high end
brands from Chanel to
YSL to Louis Vuitton! And now her parents are ready to launch a kid's fashion
line and it seems they are taking North's opinions quite seriously!
Apparently even when she chooses her own clothes she does a pretty good job of putting a look together!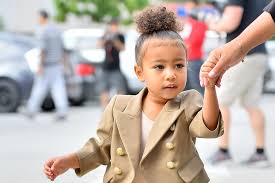 So this little babe born in a reality star clan is all set to become another
shining beacon amongst names like
Kourtney Kardashian Khloe Kardashian Kylie Jenner Kendall
Jenner and Kris Jenner!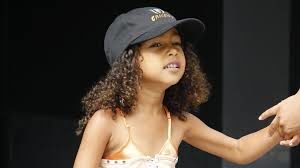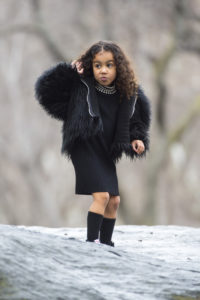 Search Keywords:
People | Influencers | TheMostPopularSixYearOldInTheWorld | NorthWest | CelebratedStarKid | Celebrity | CelebrityKid | StarKid | Kanye | West | RealityTVStar | RealityTV | TVStar | KimKardashian | North | Buzz | KanyeAndKim | Paparazzi | Chanel | YSL | Louis | Vuitton | Kourtney | Kardashian | Khloe | Kardashian | KylieJenner | Kylie | Jenner | Kendall | Jenner | Kris | KrisJenner | Fashion