Anyone following my blog knows how much a fan I am of chef Mehboob!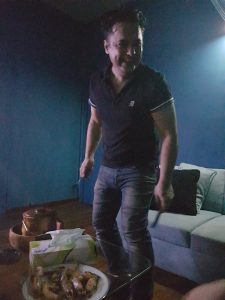 Been following his recipes since I caught him cooking garlic rice while scrolling channels. Until I discovered him my only cooking on TV favs were Master Chef Australia and cooking shows on BBC Channel.
However not only am I lucky enough to call him a pal but I've also had the good fortune of him cooking me a dinner! Yeap and what a great evening it was. Good company… Both he and his wife are extremely friendly and very good conversationalists and good food… after all it was one of the best chefs in Pakistan cooking!
Anyhow having dinner at the Mehboob residence was an education in how varied the hobbies of Chef Mehboob really are. Among Jumbo Prawns roasted to perfection and a wonderful steak with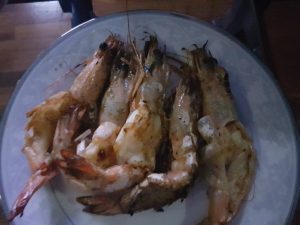 loads of perfectly done veggies with a heavenly Mushroom Cream sauce and salmon for starters I learned that Mehboob khan loves to DJ and is an amateur Astronomer!
I also learnt all about the couples love for their kids, the struggles they underwent while Mehboob climbed the ladder to the top rung and all about their native Village in KPK!
What an evening this was! with the great food being surpassed only by the great people I got a chance to spend time with!