With all the influx of junk food nowadays it is quite a challenge for a mom to think of and make
healthy snacks that will not only keep the children happy in the eating process but be nutritionally
sound at the same time.
I'm sharing an easy fruit yogurt recipe below which will easily become a favorite of everyone in
your family. Can be used as a snack or a dessert. Best thing is that both yogurt and fruit are
healthy not fattening food options.
Even better is that this particular snack easily keeps in the fridge for about 5
days if stored carefully. To prolong refrigerator life I serve out the yogurt in tea/coffee mugs which
easily make for an individual serving.
You can find the recipe of homemade yogurt here:
The rest is simple as explained below.
Ingredients:
2 boxes of strawberries. Washed with green tops removed
Honey to taste
Yogurt 3 cups
Method: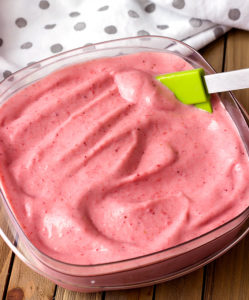 Add the washed strawberries and half a cup of water to the
blender and give it a few swirls. Keep the fruit slightly chunky
for better flavor.
Take a bowl and whisk the yogurt in it. Add the fruit and
taste.
Since traditionally strawberries are slightly sour in our
country you might need to add a few tablespoons of honey to
the mix.
Don't over sweeten unless your family veers towards rich sugary tasting food.
Blend evenly. Serve chilled.
You can garnish with some diced chunks of strawberry before serving.
Tip:
Substitute Strawberry with Mango, Peach, Banana, Chikoo (called Sapodilla in English), Dates for
an all year round nutritional treat. Be creative mix a couple together and watch your kids opening
the fridge constantly looking for your yogurt!
I have already posted a recipe for Cherry Yogurt that you can find here: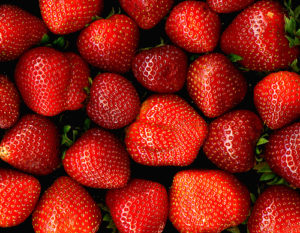 Search Keywords:
StrawberryYogurt | JunkFood | Fruit | Yogurt | Recipe | YogurtRecipe | Dessert | Snack | InternationalCuisine | SursKitchen | Lifestyle