Lal Qila Karachi is a good enough place to eat if you are looking to
Binge eat Desi Food.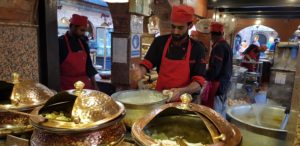 Got invited there on an Iftar and as usual it didn't disappoint as far as the number of dishes or the diversity in menu is concerned. Of course at a little under PKR 1500 per head it's a given that the variety should be in sync with the Iftar deal.
But Lal Qila is chaotic at any given day and on a weekend Iftar it was terrible. The service was awful and improved only after we made a formal complaint to
the Manager. What was worse was the parking Situation where the entire Side
Road outside Lal Qila is dug up and you need to walk from the main road in a dust
laden broken wayside to get to the entrance.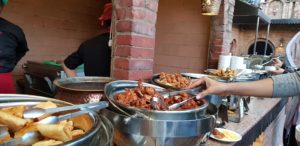 Anyhow if you see beyond the dug up road and its inconvenience and the trashy service, the food as usual was whole some, good quality, never short and always well cooked. For Desi Binging Lal Qila is a good place to go as it serves up desi and the Barbecue is pretty good. Also from Prawn Tempura to quite a few good International Dishes to a very good mix of all major Pakistani Dishes down to the Sweet the food is great!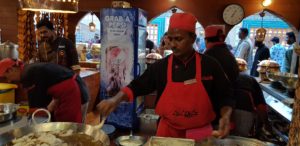 Search Keywords:
Lifestyle | SursKitchen | RestaurantReviews | LalQila | Desi | DesiFood | Reviews | PrawnTempura | InternationalDishes | DesiDishes | PaksitaniDishes | Iftar | IftarDeals | IftarReview | IftarDealsKarachi_2018 | IftarAndDinner