A Review of FLOC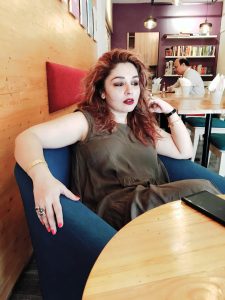 For Love of Coffee or FLOC as it's called is a relatively new addition to the Zamzama Coffee Scene.
Frankly I really didn't have as high an opinion of the place as most of my pals who prefer to meet over there. I mean the ambiance is OK enough and so is the staff but frankly the only thing I've ever liked there is their sensational Playlist. Other than that it was always a lukewarm opinion I held of the pace till I didn't have lunch there a couple days back.
Absolutely the best lasagna I've had in Karachi so far. The right amount of spice and cheese and sauce made this very generous and very fairly priced dish a delight! Thanks to my hostess who ensured I had hot tea to have with my Lasagna as per my wish and it was the perfect lunch. My Lunch Buddy had all kinda nice things about their Keto Menu but frankly I was pretty happy with what I had.
So anytime soon the cheese craving hits you know where to go.