Jardin: A Food Review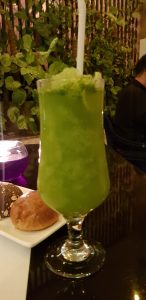 Must be the Lahori in me I'm sure! I mean if I'm going out to eat I definitely am counting on the food experience. Don't care if it's a dhaba or a high end restaurant, I want good food. Period! And frankly the more I experiment in Karachi restaurants the more I stick to restaurants I frequent and my fear of trying out new places sort of grows. Exaggeration? Nope! If I go out to eat and the food isn't good I feel my evening is ruined!
And I had great company when I went to eat at Jardin. It had been recommended by a friend for steaks too so I was actually looking forward to a great Thursday evening to kick start my weekend. I liked the ambiance. It was super pretty in there and I seriously liked their hosting skills. But that's it.
The crab starter was awful. Over cooked to an extent that it was chewy and seasoned so harshly I couldn't taste the succulence or the sweetness of the crab meat itself. When I was asked if I was happy with my choice I told them how I felt and immediately here was a flurry (told you they had great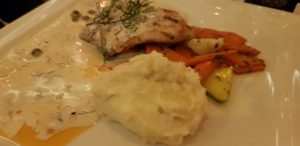 hosting skills!) but I refused another starter and told them to just get my entrée which was a red snapper (boy was I glad I hadn't ordered a T Bone). The fish once again had been over cooked to a point where it was rubbery and when asked this time around I agreed to let them recook my food with special instructions that the chef should not be too generous with the searing as I'd prefer my fish to retain its moisture. My partner was equally upset as their chicken which had a fancy description with an equally fancy name was two chicken breast fillets with a basic mushroom sauce that was sour to boot. He decided to hold his peace and just eat his chicken and when my fish arrived I wish I'd done the same as it was so darn over cooked that I left more than half. I actually pitied the front end staff who were in no way responsible for the mediocrity of the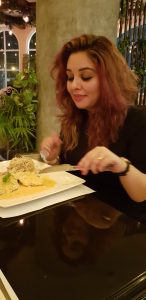 kitchen staff but seriously I wish the food industry would grow up. It's not just the ambiance or the cutlery or the fancy names on the menu it's the food itself that matters. At least to people like me. Id not give the place more than 2 out of five. One for the pretty decor and one for the good hosting. Overpriced and over hyped this place delivers on nothing.