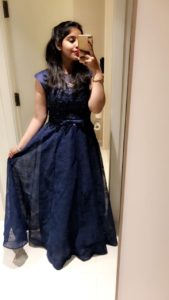 To celebrate my daughters Sweet Sixteen we both flew to Dubai for 10 days of shopping eating and us time.
Going over the venues for her birthday dinner together, we shortlisted three places. There was the Sky table at Sofitel Downtown, then there was Ossiano which was my first choice and finally Roberto's, which was my daughter Shahbano's first preference.
Unfortunately the Sky Table which only has four tables was fully booked as her birthday also fell on the weekend. And Ossiano was not really a palatable option for my daughter whose only seafood choice is shrimps and calamari. So we booked online for Roberto's which even though was not as formal an experience as I would have liked for her birthday but is a favourite of my daughter so I conceded to her wishes.
Of course Robertos is a favourite of ours but for those making an online booking from here and looking for a good Italian Dining experience in Dubai I'll rehash the entire thing for this review!
The online reservation was very easy with a very prompt response from the hotel staff.
I requested a cake as a surprise and the best table both of which were confirmed for me at once and the entire preordering process was simple, fast and efficient.
The restaurant itself is in DIFC (Dubai International Financial Centre) and a stone throw away from The Mall of Dubai.
The ambiance is low lights, smoky glam darkness and some real sexy Italian music but what floored me was the personalized welcome my daughter received from the moment I introduced myself.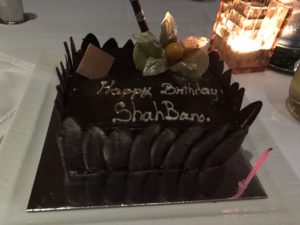 From the host who greeted us to the server who assisted us and the Manager who came over to ask about our food everyone wished my daughter a happy birthday which made her feel like a princess and instantly made me very happy that I gave in to my Daughter's choice.
We ordered a sea food platter as starters which had the most succulent calamari and the shrimps were so perfectly battered and fried that they literally melted in the mouth. I am a fan of the bread basket as is my daughter and we easily went through the first one while waiting for our starters and browsing through the menu for our main course.                    However before we finished the last piece in the basket it was discreetly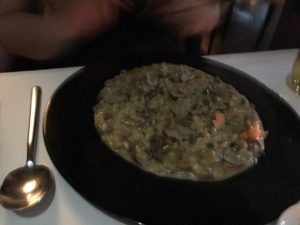 replaced with a new one which made me very happy at least 😉
For our main courses my daughter ordered a steak and I had a risotto which were both done to perfection. The helpings were pretty generous, the plating was appealing and the food was a 9/10 in taste.
The table assistants were discreet but very attentive and the entire dinner experience which ended with a chorus of Happy Birthdays for my daughter and her Cake with a personalized wish lasted about two and a half hours which for me is the perfect length of time when dining for pleasure.
All in all we were very happy with our choice of venue for my daughter's birthday and if you are in Dubai next looking for an Italian dining experience go to Roberto's.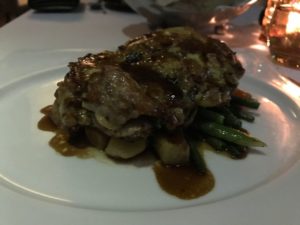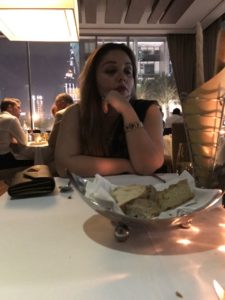 Search Keywords:
Lifestyle | Ramblings | Travalogue | SursKitchen | Dubai | DubaiRestaurants | Restaurants | DubaiFoods | Foods | DubaiCuisines | Cuisines  | International | InternationalCuisine | RestaurantReviews | Reviews | Travel | Journey | Shopping | RobertoDubai | Robertos | Birthday | BirthdayDinner | Dinner | GetTogethe | SkyTable | SofitelDowntown | Ossiano | ShahBano | ShahBanoKhan | Daughter | Family | Hotels | DubaiHotels | DIFC | DubaiInternationalFinancialCentre | TheMallOfDubai | Sexy | SeaFoodPlatter | Starters | Calamari | Shrimps | BreadBasket | Steak | Risotto | Cake | DaughtersBirthday