As it happens on the Paris and New York runways, trends are set and they trickle down from there
first into the Fashion Pages and Blogs and then onto the Consumers.
We in this part of the World catch up to these a little late and then reinstate it in our looks only
when it translates itself onto our fashion scene.
However one Trend that has really caught everyone's imagination including my own is the use of
Glitter to give this festive season a bigger dose of oomph!
True that Glitter was making its way into main stream Fashion Looks since the beginning of this
year but the Holidays have really gotten everyone in the mood.
I'm doing a series of Glitter Makeup Looks and this first post is on ideas of Glitter for the Lips.
Do remember to post your Comments!
Look 1:
Glitter sprinkled in the middle of the pout…. This will make your lips look full if done properly…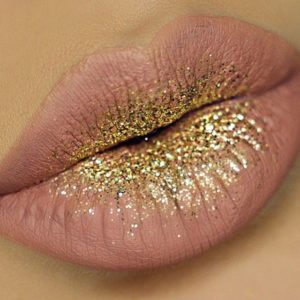 Look 2:
Glitter sprinkled on the top part of both lips… I personally think its very chique….
Look 3:
Goethe Lip with Statement Glitter… Now if you enjoy a little Drama this is especially for you….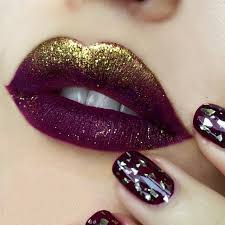 Look 4:
Glitter evenly spread all over a gloss… suitable for al age brackets….
Look 5:
Contrasting Glitter on a lip Gloss…. Uber Glam!