So here we are at Glittery Eye Festive Looks at the end of 2017! This post is Part 2 of a series of four
posts done on Glitter makeup which has caught on like wild fire and which trends can be
incorporated in our more demure makeup trends. You can find Part 1 here
Part 2 is about eyes so read on…
Look 1:
A line of glitter above the liner! This one is a classic and I had this on my wedding day too! Contrary
to popular trends of the time my makeup artist gave me a very subtle makeup look and this glitter
line pegged it! Its easy to carry and very versatile….
Look 2:
Some subtle glitter in the middle of the eyelid to highlight the Eyeshades! Very popular already
with the professional makeup gurus and appropriate for almost every age bracket… a classis….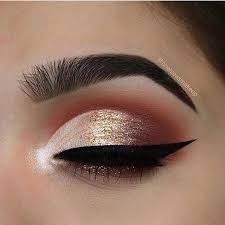 Look 3:
One of my favs and my ode to the glitter trend! Just a touch around the bottom corner of the eye to
give the doe eye a little pizzaz…. again very age appropriate and equally easy to carry during the day
or evening….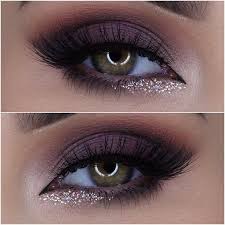 Look 4:
A light slightly uneven glitter scattering on the lid….. For someone like me who enjoys a softer
makeup look this is a great way of incoperating some oomph into an evening look… and the best
part being that you need not be a pro to be able to manage this one!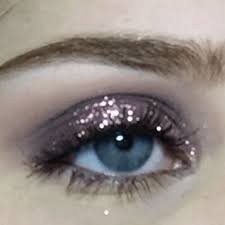 Look 5:
The higly stylized lid covering Glitter! this one isnt really new… We got all our brides this year
looking like this…. seems to be the ruling bridal trend! So for those of you who slay the stylized
makeup look this one is for you!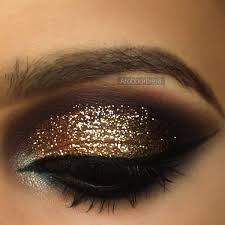 Look 6:
This one is my fav! Never tried it! Nor seen anyone try it around me so far… but Im in love with this
look already! If you like the no makeup look or are a teen then this is the perfect thing to rock this
season! Age appropriate or not this is my next look….