From matte lipsticks to glosses, from velvet finish to high shine lipsticks, wherever we turn we are inundated with
uncountable choices and colors so gorgeous that we don't know what to buy and what to loose.
I've always been a makeup buff but over the years I've grown more and more comfortable in my skin which means
that now I dare to sport Lip colors that I would not touch with a bargepole a decade back!
I love to mix and blend and an ombre lip was something I was doing years before it ever became mainstream!
However this post is not about lip colors but lip care.
Daily use and refreshing of Lip cosmetics can really take their toll on our lips.
Also weather changes and dehydration can cause cracking and bleeding of lips that can be painful and damaging to
our lips. Couple that with the fact that most of us still use lipsticks on our cracked lips and the result is only a more
aggravated lip condition.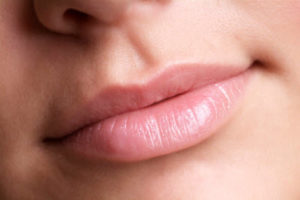 First and foremost it is very important for us to
know that the skin on our lips is extremely thin
and as we grow older our lips lose their plumpness
and the skin covering our lips loses its resilience.
Therefore it is imperative that we extend some
TLC to this part of our face on a constant basis.
I've put together some tested and proven tips
below for my readers which I hope will help all of
you to better care for your lips!
This one is no brainer. It is always happness to have a vast collection of makeup but most of us end up buying a
lot more than we will ever really use. And worse we usually never know that makeup expires pretty quickly and
needs to be thrown out/replaced. So when you are buying lip cosmetics make smart choices. Always ask yourself
if you already have a similar color at home in your collection already? If the answer is yes then maybe the color
you are coveting is easily achievable by a little mixing and blending.
Once your buying becomes controlled you are in a position to buy better quality lipsticks or glosses that will
prove to be better for your overall lip health in the long run.
Expensive doesn't mean Better!
Always evaluate the effect of a lipstick on your lips after day long use. After half a dozen times you are in a
position to judge if a particular brand suits your lips or not. Expensive does not necessarily mean better.
Maybe a drugstore brand does for your lips what an expensive brand cant. So ensure that when you buy a
product from a brand you haven't used before, you evaluate the effect it has on your lips.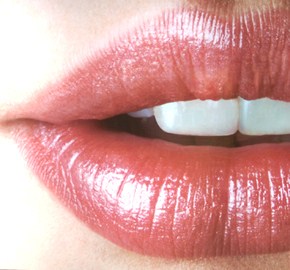 Hydrate! Hydrate! Hydrate!
Again this is a no brainer. Hydration is extremely important for
our lips. During the day what with wearing our regular lip colors
and constant refreshing the hydration isn't usually a big factor
on our agenda. However come the evening once you cleanse your
face and moisturize remember that your lips need a little extra
attention. Various lip balms are on the market which can be a
constant on our bedside for more than once application.
However I am a big fan of Vaseline Petroleum Jelly and a little bit of that applied on your lips just before
sleeping will help you wake up with fresh hydrated lips.
Remember that the exfoliation of our faces while most necessary should not be replicated on our lips.
When you scrub your face ensure that you don't use the same product on your lips (or even around the delicate eye area).
Use a little sugar once a week to exfoliate for a rosy pout.
Makeup Tips!
We all know that hydrating our lips before putting on makeup will not let our lipstick stay.
But that doesn't mean we deprive our lips of essential moisture. Just after applying moisturizer take a single
droplet of virgin olive oil or coconut oil and simply rub on to your lip. It will be absorbed within minutes and by
the time you get around to applying your lipstick there will be no extra moisture on the lip surface to disturb the
application.
A great tip I picked up some time back and use consistently is to use my eye cream on my lips.
There is always some left over on your fingertips after you are done with your eye area.
Just rub the residue on your lips and voila you will be surprised at the health of your lips within two weeks.
      Do let me know if any of you try out the above or if you have more tips you would like to share with my readers!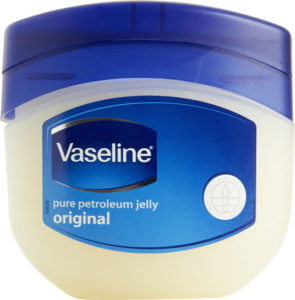 Search Keywords:
Beauty | BealthyRosyLips | IdenticalLipsticks | LipCare | BeautyTips | LipTips | BeautyCare | Lips | Lipstick | SoftLips | HealthyLips | RosyLips | DesiTotka | Desi | Vaseline | PetroleumJelly | Karachi | Pakistan | Winter | # FreshLips | LipsHydration | Hydration | HydratedLips | Moisture | HomemadeMoisturizer | Moisturize | Moisturizing | MoisturizedLips | Makeup | MakeupTips | Tips