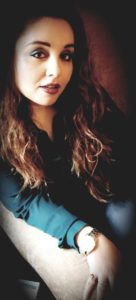 Dior launched a couple of eye shade palettes for the Spring '18 look and their artistic looks rocked.
Reminiscing of the 80's when Electric Pink and Yellows and Burgundies ruled I
remember how my mom had these explosive pallets and would rock 3 to 4 colors on her
eyelids.
Of course you may argue that we have Burgundy's and Blues and Greens now also with
the Internet full of electric  eye colors and great tutorials!
Yes and Yes to both of those, but there is an integral difference. Dior has revived the
colors on the eyelids without the
smoky eye look and we at Team Tvinkal are Looooovving it!
However it's more difficult to carry this look then you think. And so today to celebrate
the fun and vibrancy of Summers and to see if I could rock the look I decided to spruce
up my simple Levis and a Forever 21 Top with some color on the eye.
My Teal Blouse gave me the perfect opportunity for this experiment.
I ditched the liner to keep the look minimal and added the teal just to
the edge of the eyes, blending the middle and
inner corners with a glittery pale gold to even out the color and to make
it more stylish for a day look which included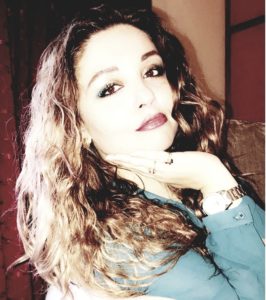 some corporate meets at the office!
It was easy and added a chique look to my usual light day colors!
Loved what I saw in the mirror!
Try it and spruce up your summer style too!
Search Keywords:
BeautyTips | SpruceUpYourSummerLooks | DiorInspiredEyeShadeStyle | Style | EyeShadeStyle | EyeShade | Inspiration | SummerLooks | SummerStyle | BeautryTrends | Makeup | Beauty | Trends | TeamTvinkal | Dior | DiorEyeShade | Summer_2018 | Spring_2018 | Levis | Forever_21