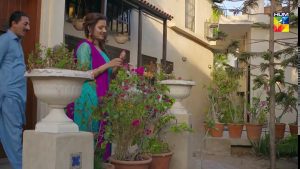 Without doubt you have heard about the iconic Ramadan mini drama series Sunno Chanda by now unless you are living under a stone!
As far as TV goes I do live under the stone but I do get to hear which Pakistani Drama Serial is a must watch every time I spend time with my mom. A die hard Star Plus follower she chose to give up Indian TV a few years back when the ban on Pakistani Artists in India took place. Since then she switched to Paki Dramas and I get to hear all about the best ones that she watches.
Now by the middle of Ramadan wherever I turned all I heard was Sunno Chanda! It had taken over all conversations, every social media feed and literally had the attention of everyone I know.
However I could not see the program due to my late working hours even in Ramadan. But my daughter and I unwind daily by watching some TV series together. Right after Eid we had finished our latest season of the Big Bang Theory and decided to watch Sunno Chanda as our next project and here is our review of it.
The story of a family based in Karachi with a healthy blend of Punjabi and Pathan relations blended in through marriage the very concept of the drama was very simple. It was a comedy of errors of an extremely young couple bound in marriage due to the wishes of a dying elder and their endeavors to break those shackles!
It is more a coming of age story and a synopsis of what is good and crazy about our strong but dysfunctional yet necessary Pakistani Joint Family Systems. With almost every character rounded to be a memorable one there are a few that still stand out as iconic with Jalal (the Pathan son in law), Cheeno (the Punjabi daughter in law) and Billo (the hot bachelorette) being the most memorable of them all!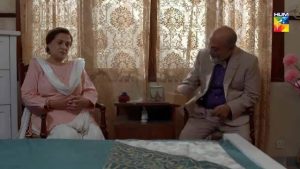 Doesn't hurt that the main protagonists Iqra Aziz and Farhan Saeed had a chemistry that reminded one of the greatest onscreen couples and that both are eye candy of the hottest variety.
A hilarious script, deep insight as to what makes our family's tick and perfectly cast characters Sunno Chanda did not just live up to its hype but surpassed all my expectations. With 31 episodes with each being roughly 35 minutes each it's an ambitious yet a must watch name to be put up on your list of serials to watch!
Search Keywords:
Reviews | TVShows | SunnoChanda | Dramas | PakistaniDramas | DramaReview | PakistnaiDramaReview | DesiDrama | DesiTVShow | Desi | Ramadan | RamadanMiniDramaSerial | DramaSerial | PakistaniDramaSerial | StarPlus | PakiDrama | BigBangTheory | PunjabiAndPathan | PakistaniJointFamilySystems | Jalal | PathanSonInLaw | Cheeno | PunjabiDaughterInLaw | Billo  | HotBachelorette | IqraAziz | FarhanSaeed | EyeCandy