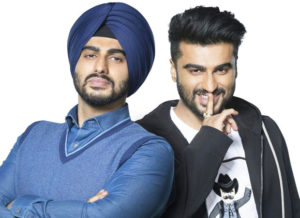 Another Friday Night.
Another Movie and another stuck
Mama of an Arjun Kapoor teeny
bopper fan….
Shuddering inwards at the thought
of two of them this time and
putting a brave front on to the
coming two and a half hour
onslaught for my baby doll I
entered the cinema
Well hello Arjun can act? Like seriously?! Really!
Lol… Ok enough of Arjun Slamming!
The movie was actually great!
Silly storyline but great locations, very very funny dialogues, an adorable Punjabi family and hence a total paisa wasool movie.
The songs were pleasant but unmemorable and thankfully there wasn't an overdose.
Anil Kapoor rocked the screen as always!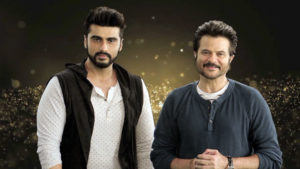 Man the dude never gets old!
Aliana D Cruz was smoking hot as was her chemistry with Arjun on stage.
The wardrobe people did a pretty good job too which is quite
never the case in Hindi movies. Their clothes are usually
ridiculously not believable but these guys did a good job.
Btw I don't have to remind my readers
that I won't be giving a spoiler in my review.
There were so many twists and turns that I couldn't even if I
tried.
But I had a great paisa wasool evening! So has my vote atleast!
Go see it! It is funny!
Search Keywords:
Mubarakan | MovieReview | ArjunKapoor| AnilKapoor | AlianaDCruz | Movies | BollywoodMovies | DesiMovies | Reviews | IndianMovies | Bollywood