I have been to quite a few launches around town and I have come across some truly great initiatives that are being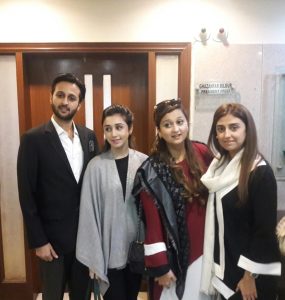 taken by people marking way for women empowerment in Pakistani ranks but I must say that I really love what Iqra Asher has initiated. At the launch ceremony of her portal at FPCCI I really understood what difference her initiative will make in the lives of women who are working towards monetary empowerment from home.
Muhamad Abdullah Abid of ATC Digital are partnering and they aim at launching a site that will cater to women working in every field so that she can have access to a larger market place for her services/wares.
What totally floored me was how she was giving 250 free profiles to deserving candidates so that they can kick start their business without any investment!
The launch was attended by the Chairman and Vice Chairperson of FPCCI who really appreciated the work being done. The chief guest DR Haroon gave a heartfelt speech about women and
their roles In life and staying true to our roots and was a totally inspirational guest speaker.
Other than that we heard power houses from various industries like Ayesha Illahi, Mahnoor Abdullah Sofia Hassan and Hina Amir step up and talk about their achievements and the great idea that was IQ Fashion Design House Online!
We wish Iqra best of luck on her upcoming venture and hope that others will step up too to work towards the growth of our Pakistani Women.