Gharo
If you like to drive and if your kids enjoy a ride…..
Sorry that came out wrong!
Our kids want us to pile them in the car and drive to the moon!
Or at least the ones around me do!
If it's true for you too then a breakfast drive to Gharoo is the perfect weekend morning activity.
About an hour out (from my place in Defence) it is still within the Karachi limits (or feels like it as officially it's
within the Thatta territory) and a good clean drive.
The place to visit there is Imran Café. Clean, homely with sumptuous food it's well worth the drive.
Their parathas and omelets are quite a treat.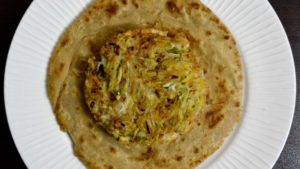 However don't have very high
expectations as they will refuse half
the stuff on the menu but their
parathas and omelet themselves are a
great palette delight for the drive.
Also expect to pay high end Karachi
breakfast rates as it's a high flying truck adda restaurant!
But do try and get there by 9 am max as even then you are likely to arrive to a packed family hall.
But if you don't mind the actual truck adda ambiance then that's where the not with family groups go.
All in all a good drive and a great Sunday morning activity!