A trip to Islamabad landed me at the Serena Hotel and Resort. Suffice it to say this really is one of the finest hotels in the country and I would rate the ambiance close to Pearl Continental Zaver in Gwadar which I rate as the most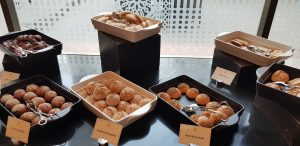 ornate and plush hotel experiences one can have in Pakistan!
Anyway coming back to Zamana I went in for lunch and ate from the buffet even though you can order a la carte and I didnt regret my decision even one bit! The choice of menu was vast with cuisines ranging from the local to Thai, Burmese, Arabic and Chinese. The salad bar was superb and the dessert bar was hands down the best that I have had over the last year in any reputable hotels restaurant. The problem with almost every buffet served at a reputable hotel's restaurant is always the generic and bland dessert bar but this one at Zamana was sensational!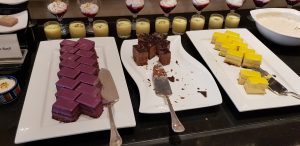 The high point of my lunch were the mutton Seekh Kebabs that were constantly served on the table and the exquisite breads that accompanied the soups. After that I totally binged on the dessert bar which like I already said was excellent. The strawberry soup, the apple crumble and the éclair topped with caramel crunch were by far the most superior I have had the opportunity to taste in Pakistan.