The forgotten Fort of Pakistan
Rummage through any online list of forts in Pakistan and chances are that you WON'T find the name of Umerkot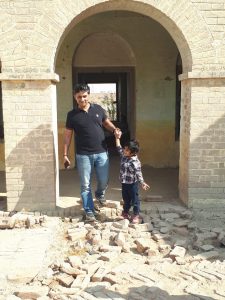 fort in it. Primarily because its located in the forgotten part of Sindh, Umerkot. Difficult access to the location means less visitors.
Being fortunate enough to having seen forts both in Pakistan and abroad I would rate the condition and the architecture of the fort at 8/10. Pool in the treasure trove of miniature hand drawn portraits and the hand written books dating as far back as 1080 AD, and it becomes a must see for history buffs.
Inspite of our general efforts to destroy all things historical (the shops bordering the fort's boundary walls are a testament) the fort maintains its dignity and aura of being a seat to royalty.
Close by is the birthplace of Akbar, one of the greatest kings in the history of mankind. The general shoddiness of the road and the surroundings give us an idea how little we understand about our history.
The place is highly recommended for a two-day tour from Karachi. Also a couple of decent places to stay can be found in Umerkot or alternately a stay in   mirpurkhas/Hydrabad with an early morning start to visit Umerkot.
This article is contributed by Ali Nasir Khan who is also the CFO of our Blogging enterprise and an avid Traveler.