Nach Na Janey Angan Terha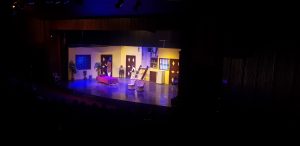 Arts Council's first production "Nach Na Janay" in collaboration with KopyKats Production has successfully been running since the last 5 weeks now.
With the legendary writer Anwar Maqsood on board the prequel to "Angan Terha", a famous play of 1983, "Nach Na Janay" directed by Dawar Mahmood will remain in theatre till Ramadan.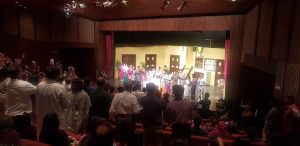 Yasir Hussain, who is back to the stage after seven years is playing the character of Akbar, the servant of Mahmood Sahab and Begum Jahanara and he has by far dominated the play with his excellent performance!
An avid theatre fan I try to catch all plays and never miss one penned by the great Maqsood Sahab. Like all his previous plays this one did not fail to impress either and is worth experiencing. It is also a great exercise for parents to take their kids to too simply to acquaint them to the dilemma of Social paradoxes and a beautiful art form.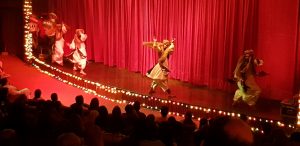 It's also a great cause because Maqsood Sahab said that all the income earned by this play will be given to the old artists of Radio Pakistan & PTV, who are in dire financial crises these days and that he wrote this play with a broken heart and tried to present the dilemma faced by the artistic community of 80's.