One of my main reasons for starting to write after a long gap of about 25 years was because I thought that the
opinion and perception of the Pakistani woman was grossly incorrect.
It gives me great pain when I travel for work and people are taken aback and without exception ask me if I am an
exception amongst my people as their conception of the Pakistani woman is some sort of slave chained to a stove
catering to the whims of a patriarchal society and serving a brood of ignorant family members with Neanderthal like
qualities.
I started to write again because I wanted people to realize that us Pakistani women contrary to popular belief are
extremely empowered and end up in matriarchal roles in our family structures and rule our households with an
iron stronghold like our mothers and mothers in law before us.
My reason for writing today is because I have felt for the longest time that even though we lead much empowered
lives and end up in empowered roles generally we ourselves have quite the opposite view about ourselves.
For example it gives me an equal amount of agony when I see women all around me so wrongly perceiving our own
roles in our country/culture/society and living lives in a state of utter depression and feelings of enslavement.
We have been reared and geared to think of ourselves as lesser beings which is so not a part of any thing Islamic and
is actually a gross violation of the Muslim code which clearly defines a woman as a being much equal to a man.
The influence of Hinduism on our culture influenced us in always being led to believe that we are somehow
competing to achieve equality with our counterparts. However that is not the case for us where our religion firmly
tells us that we are one half of a partnership crafted by Allah Almighty and created as equals.
(The definition of our roles and its implications in modern times is a subject I will touch upon soon in one of my
upcoming blogs.)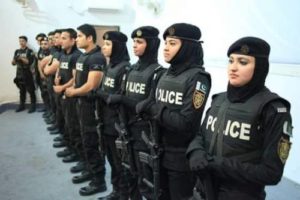 Add to that our Gora complex which has been a gift to us by the departing British and we are totally hardwired into
believing that the
European and
especially the
American societies
are evolved,
empowered, literate
and civilized and
therefore every trend
set by them is "oh so
correct" and when we
follow in their
footsteps we are living life the way it should be lived.
A big Lamao to that!
And finally nowadays our generation of parents and the female Pakistani millennials are so geared to fight that
imaginary battle of our inferiority that all that is being thought about is studying as hard as possible and securing the
best job possible and then fighting for our rights in the work place as hard as possible so we can challenge the notion
of being powerless entities.
Coming back to the original thread of the post, is it possible that we have been so wired to think of ourselves as
beings who are treated as inferior that we fail to see the flip side of the coin which is an altogether different story?
For just a moment let us lose sight of the fact that we are Pakistani women and therefore enslaved, treated as
unequal and generally discriminated against and start looking around to see the number of women around us who
have excelled at what they do and made great choices in their lives making everyone around them proud.
Aren't there a great number of very talented women leading multinational conglomerates and other big businesses
in Pakistan and actually doing a great job of it?
Isn't Pakistan full of enterprising ladies working from homes and offices around the Country and making quite a
significant amount of money? Haven't they been around for the longest time?
Are not our fields, houses and now our offices full of the fairer sex working to earn a living?
Haven't they always been around? The villages and the lower income tiers of society have always seen women
working alongside the men and being major if not equal breadwinners for their households and now thanks to the
girls becoming more educated don't you see them get jobs quicker than men in workplaces?
Isn't there an influx of girls now joining the Pakistani Armed Forces and isn't it true that the majority of them come
from the so called backward provinces of KPK and Baluchistan?
Let's reverse gears and talk about the ladies who don't work. Aren't our mothers and grandmothers the actual driving
forces of their households and the key decision makers on how we lead our lives and the makers of the key policies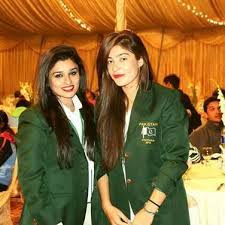 that defines our lives whether we live in a joint family system or in
separate units?
Are not visiting or resident Aunts given the royal treatment and
deferred to at every turn and catered to, to ensure that they are not
offended?
Are not dependent females sheltered in our houses with no
questions asked and isn't this responsibility passed on to be
shouldered by every new patriarch without any question of it being
shunned?
Are not daughters and sisters invested in monetarily by the male members of the family with financial preparations
for them to start their life (wedding, dowry etc.) taking precedence over all other important financial
responsibilities?
Of course there are women who are oppressed in their households and repressed in general over the course of their
lives, but is that an issue that is faced by Pakistani women only?
Is this discrimination reserved for our women only? Sure we have our fair share of honor killings and acid attacks
but are statistically the crimes against our women more than crimes against their western counterparts?
Under the glamour of civilization are they really more empowered then we here in Pakistan are?
Beneath the shadow of the glamour of the Gora Society are they really leading lives without harassment, oppression
and discrimination? If your answer to this question is yes than do check out the stats on crimes against women in
these societies.
What is empowerment? Being able to marry whom you like? Wear what you like? Date whom you like? Work how you like?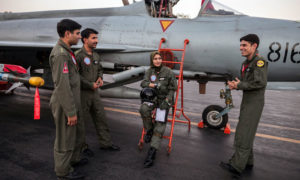 Please do take a look around you and go back a couple of generation and browse through the family skeletons and do
ask yourself one question.
Is freedom really the name of doing exactly what we like without accountability as it is perceived in the Gorra
Society?
And is repression really the name of being warned, cautioned and restrained against making unwise choices that
come to haunt us later on in life?
To me I live in a Country that has helped shape me in the independent and empowered woman I consider myself to
be. Where ever I look I see any large amount of women leading much more empowered lives than me.
Whether they are stay at home moms, or working from home business-women, or working in offices, I see a milieu of
great independent women leading extraordinary lives.
My only concern is that quite a few of them truly do not realize the extent of their freedom and empowerment and
are only looking at the glass half empty yearning for a lifestyle whose pitfalls we cannot even begin to imagine.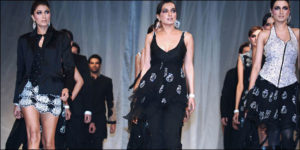 Search Keywords:
People | Lifestyle | Ramblings | Influencers | Reflections | EmpoweredOrEnslaved | Empowered | Enslaved | Openion | Perception | Outlook | WriteUp | Pakistani | Pakistan | PakistaniWomen | Women | PakistanIndependanceDay | August_14th_1947 | August_14th | PakistanDay | PakistanDayCelebration | Celebration | March_23rd | Family | FamilyMembers | PakistnaiFamilies | PakistaniFamilySystem | FamilySystem | Desi | Patriotism | PakistnaiWomenEmpowered | TeamTvinkal | Hinduism | Islam | Hindus | Muslims | Religious | Country | Society | Culture | Art | GoraComplex | Blog | British| European | American | BritishSociety| EuropeanSociety | AmericanSociety | Story | Proud | MultinationalCompanies | Business | LivingStyle | Style | KPK | Baluchistan | KPKBaluchistan | Villages | PakistaniArmedForces | PakistaniDaughters | PakistaniSisters | Political | PakistanPolitics | Males | PakistaniMales | GoraSociety