All throughout last year there were some comebacks here or there of this 90's fad! Primarily in the form of cat ears
that was the preference of teeny boppers!
But the spring summer 2018 Trends on the Paris runway have firmly entrenched this into our upcoming
fashion choices.
What's more, it seems that leanings are towards the bright and glitzy with more being the key element!
So get ready gals to embrace this revived hair accessory in the coming months!
I've collected some of the looks from the ongoing Paris Fashion Week to provide you with inspiration.
If you want to know more about Paris fashion week here is a run down!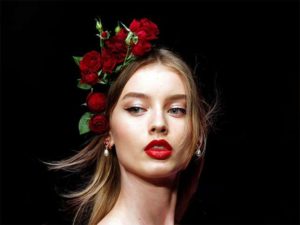 This picture Above is from Dolce & Gabbana and is by far the most beautiful floral head band I
observed on the runways!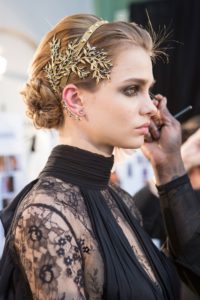 This beautiful Piece has come from no one but Elle Saab who does the feminine dream boat clothes like no one on
the planet!
This edgy style comes straight from the Chanel Runways of Paris where the SS 18 Fashion Week is on!
Search Keywords:
HeadBands | HeadBandsTrend2018 | Trends | ParisFashionWeek | FloralHeadBand | Spring | Summer2018Trends | Summer | ParisRunway | Gglitzy | Hair | HairAccessories | Dolce | Gabbana