And now for the third part of the glitter Makeup trends!
The trend which is most incorporated in the west and perhaps least identifiable with our own desi
makeup philosophy is glitter on the face or cheekbones.
However I have picked up a few that we can do superbly and carry off with panache.
Do read up and let me know what you think.
Note: You can find part 1 of this post here and part 2 here!
Look 1:
This extreme highlighter has just a few flecks of glitter incorporated in it! For the millennials who
can't do without the highlighter this is uber glam…..
Look 2:
For the teen or the diva this is a superb Glam Party night look! Will rock under the lights! A must
try…..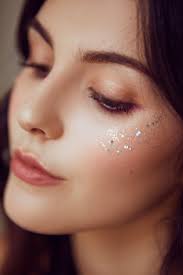 Look 3:
The stylized makeup doll will enjoy this. Low res glitter again with a few sparklies!…. age
appropriate for everyone…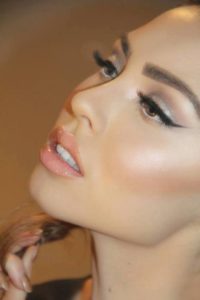 Look 4:
And for the no makeup look girl and the teen who doesn't like it unsubtle this here is perfect… A
must try for everyone who likes to rock the no makeup look….