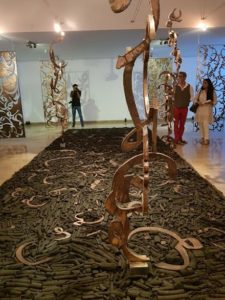 Amin Gulgee put up yet another fabulous new display of his collection of metal and mirror
sculptures today.
As talents go he has already established himself as a giant
well worthy of following in the footsteps
of his legendary Father and his solid collection of work
over the past decade attests to his genius.
I had a very senti moment when I entered his exhibit
today.
There was a pile of brown bottles, red
pens and note pads that greeted every one of his visitors today.
The point was to leave a love letter
to a beloved and place it somewhere inside for the duration of the exhibit.
A seemingly innocent gesture, a challenge like that can really render you emotional in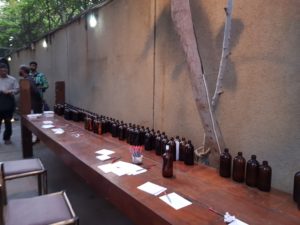 under a minute! I ended up writing a love letter to life
and the sentimental feeling is still lingering
somewhere in the back of my mind hours after!
Neatly done Amin!
There was also a beautiful essay to accompany the
visuals so the entire exhibit was a visual and
emotional treat!
Captured some moments for my readers to enjoy! 🙂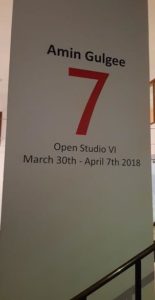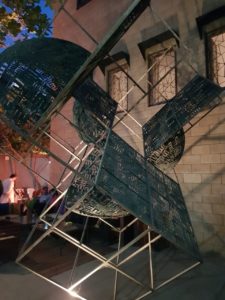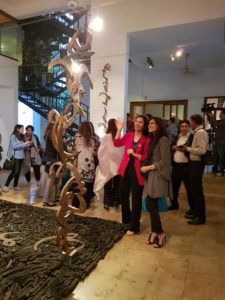 Search Keywords:
Collection | MetalAndMirrorSculptures | MetalAndMirrorCollection | Sculptures | SculptureCollections | AminGulgeeCollections | AminGulgeeSculpures | Exhibit | Exhibition | SculpuresExhibition | LoveLetter | Amin | AminGulgee | SocialDiaries | Interiors | SocialDiaries | Influencers | Lifestyle | Trends