Last night at Frere Hall Pakistan, held a Gala Awards Night for the first ever
Pakistan International Film Festival.
Presided by the Minister of State for Information and
Broadcasting, Mariam Aurengzeb, it was an
exclusive gathering of a couple hundred people only.
It was a star studded affair that was all the more ritzy
because it boasted of guests from other Countries
amongst them peers who hail from across the border,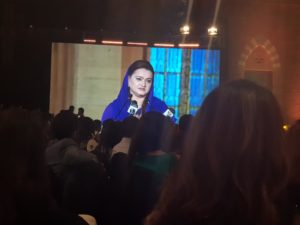 India.  Their presence made the entire evening a happier event especially since every last one of
them was
full of how happy they were to be in Pakistan and how
the Love and Affection being showered upon
them had them floored.
With around 400 entries from more than a dozen
Countries
the jury had a tough time deciding on the winners with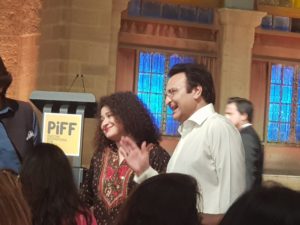 India and Iran bagging an award each for their entries.
It is a great initiative that has been taken with Madam Sultana Siddiqi of Hum TV at the forefront
of this venture.
As an initiative to reach out to other countries and
reestablish our presence within the Global
Entertainment Circles, it is indeed a laudable effort.
We hope to see this as the beginning of much more to
come for Pakistan generally.
With full attendance by the who's who of the Film and
Entertainment fraternity it is no wonder that the gathering was a gorgeous affair filled with
Beautiful People.
Highlights of the evening included an impromptu humming by Hadiqa Kiyani and Ali Zafar
who were on stage to give away the trophy of the best
music score.
Another highlight was when Ali Zafar pointed out that
the stage was dominated by Women and how
progressive and empowered the Ladies of Pakistan
were, with their Influence ranging far and wide!
He stole my heart with that line at least!
As is no surprise the best Music, Actor and Director Awards were reserved for Pakistani entries
from a  certain channel only. And that is my only grievance for
the evening. When an initiative is as great as PIFF then we
need not promote movies or Actors from a certain background
or company only. We do need to widen our horizons and
include the entire fraternity.
But all in all a great evening which hopefully is the predecessor
of many to come.
Attached are some highlights from the Red Carpet for my Readers!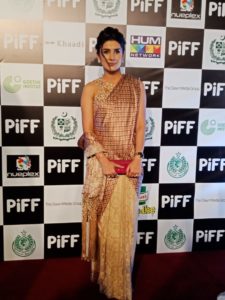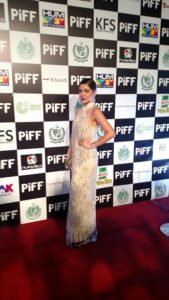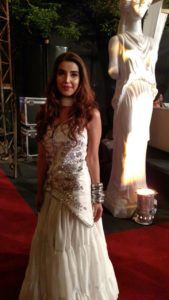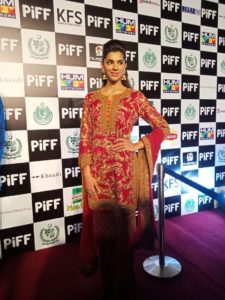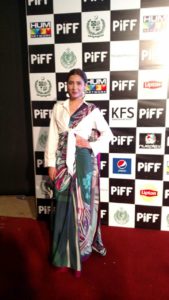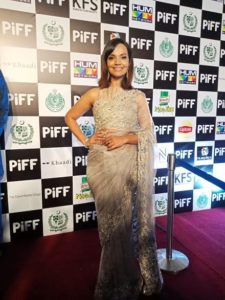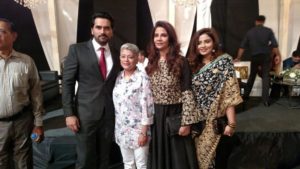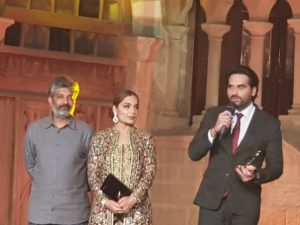 Search Keywords:
PakistanInternationalFilmFestival2018 | SocialDiaries | FrereHall | Pakistani | FrereHallKarachi | Karachi | GalaAwardsNight | PakistanInternationalFilmFestival | InformationMinister | Broadcasting | MariamAurengzeb | People | Indian | Bollywood | Lollywood | LollywoodFilmIndustry | FilmIndustry | Desi | Irani | MadamSultanaSiddiqi | HumTV | HumTVChannel | TVChannel | TV | Hum | GlobalEntertainmentCircles | Films | Movies | Entertainment | Reviews | EventReviews | HadiqaKiyani | AliZafar | Music | Women | PakistaniWomen | Actors | Actresses | Artists | PakistnaiActors | PakistaniActresses | PakistaniArtists | Directors | Awards | FilmAwards | PIFF | Singers | PakistaniSigners | RedCarpet