I am a total freak fan of the F and F series and am almost always watching the first public viewing of the latest release since the day I got hooked on watching 2 Fast 2 Furious in DHA Cinema Lahore.
At last the Fate of the Furious!
And what an entry into the Movies Arena! Breaking all International Box Office Records with a staggering $ 532 Million Debut the movie really is made to cater to cultures and tastes around the world.
Since most cinemas are heavily booked and quite a few haven't caught the flick yet so I promise to be careful not to drop a spoiler in this review!
The movie is mostly set in NYC with the ultimate destination being Russian Arctic! The bleak icy background (which were shot in Iceland) only adds to the trail blazing stunts that we have come to associate with the F n F franchise.
Jason Statham is my happiest addition to the permanent fixtures so far and the screen sizzles with Diesel, Dwayne and Statham playing the chase.
One of the best Moments was when Brian (the deceased Paul Walker) was referred to as living the happily ever after as that means we might see more of that character in the upcoming installments.
Coming back to the flick the Fate of the Furious has certainly lived up to the legend of its predecessors which in themselves are formidable adversaries! The Franchise is big on adrenaline, big on family and small on the plot which seems to bother no one including myself, J.
The marketing campaign of the Fate of the Furious shows Dom (Diesel) as having gone rogue on his "Family" and I kept wondering going in to the movie how that will work itself out but the twists or should I better say the "Twist" in the tale is awesome and the depiction wasn't lame as I feared it would be.
It's a "must watch" "no miss" total and absolute adrenaline ride which comes only once every two years. This time around with Charlize Theron blazing the screen red hot along with the cars!
I just wish she had raced Dom!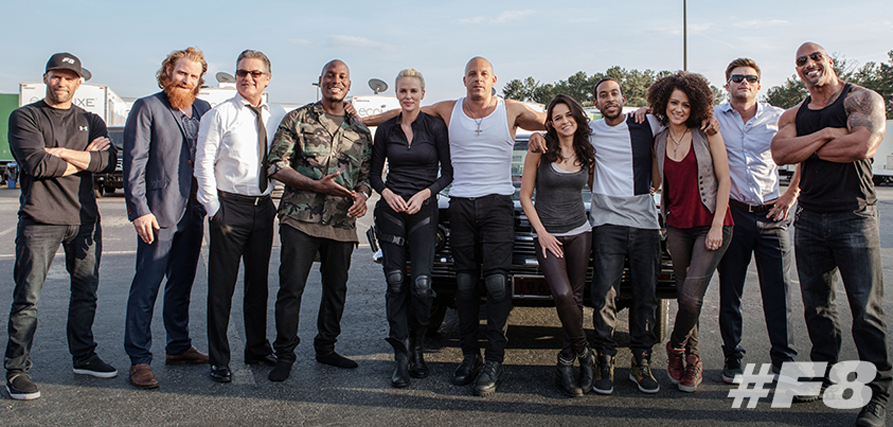 F8 PreMovieDinner Family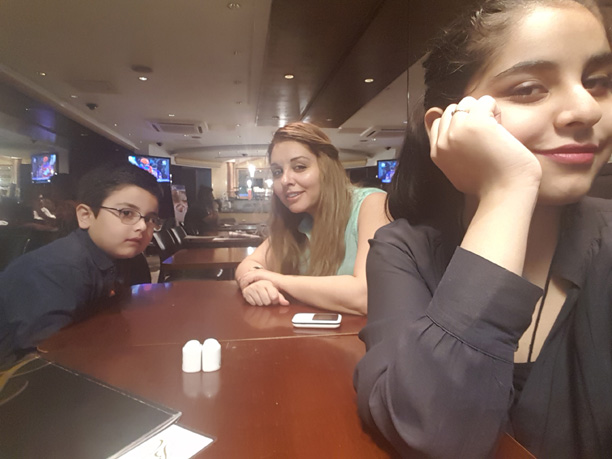 Search Keywords:
TheFateOfTheFurious | MovieReview | Movies | Reviews | International | Hollywood | HollywoodMovies | TeamTvinkal | ShahBano | ShahBanoKhan | F8 | PreMovieDinner | Family | FAndFSeries | Film_2_Fast_2_Furious | DHA | Cinema | Lahore | Pakistan | DHA | MoviesArena | InternationalBoxOfficeRecords | InternationalMarket | BoxOfficeRecords | World | Cinemas | Flicker | NYC | RussianArctic | Iceland | FNF | FNFFranchise | Franchise | JasonStatham | Diesel | Dwayne | Statham | Brian | PaulWalker | Dom  | Diesel | CharlizeTheron