The Black Prince is one hour and fifty eight minutes of heartfelt pity for a small boy who was forever lost.
It certainly brings out the sighs and maybe a few sobs for a life with great potential lost.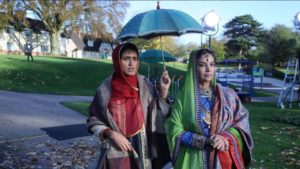 It's based on a real life tragic story of a king whose kingdom is snatched
away and he is smuggled well away from his land and people. An
enjoyable watch for those who like the flavor of a serious movie from
time to time.
But that is about the end of it. The movie comes to life only when the
iconic Shabana Azmi is on screen. Before and after is just a scene to scene of the well preserved heritage
locations of UK with dialogues scattered in to move the narrative along.
The complexity of Duleep Singh the last King of the mighty Kingdom of Punjab and his life long battle with the seeds
of discontent simmering within him that led him to yearn and try and acquire his position
 back sabotaged by the
roots that had been sown for him in England by his captors were all
missing from the screen. And that is what would
have made this a great movie.
A lackluster halfhearted attempt that keeps you rooted with guilt,
sympathy and empathy initially.
Draws you in when Shabana graces the screen but makes you restless with the need to have the relationships and
the humane failings and yearnings put across.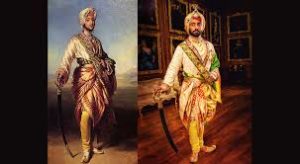 Slow and easy while you watch it. Intense empathy after, which slowly
turns to incredulity at the stupid execution of the project once the mind
clears itself of its empathetic haze .
A great story laid to waste.
Search Keywords:
TheBlackPrince | MovieReview | Movies | Reviews | Kingdom | People | ShabanaAzmi| Ionic | Legends | Indian | IndianLegends | IndianMovies | IndianFilms | Films | IndianFilmIndustry | IndianScreen | Screen | Bollywood | BollywoodMovies | BollywoodFilms | BollywoodFilmIndustry | UK DuleepSingh | KingdomOfPunjab | Kingdom | Punjabi | England | Shabana