A sequel to the 2013 Pacific Rim, Pacific Rim Uprising is Loud, Full of Colors, Breath Taking
Effects and Drama!
It is a movie that does not take itself seriously, makes no moves to live up to its predecessor and
just is!
Add to that a clash between age old monsters and machines and it has all the ingredients of an A-
Grade Hollywood Masala Mix!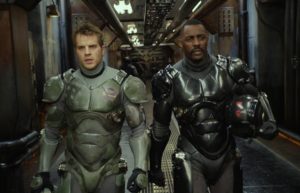 I like!
Despite the plot of the end
of world that could only be
averted by the usual rag
tag bunch, the movie
was fun with a few lighter
moments and perfect
visuals!
For now if you want a no
strings attached, I will forget you when I leave the cinema, but I need to
have a relatively pleasant next 2 hours then head for watching this flick.
By the way despite what I am writing it has done a pretty good job at the Box Office. Soooo Enjoy!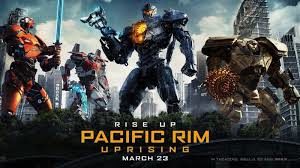 Search Keywords:
PacificRimUprising | MovieReview | Sequel_2013 | PacificRim | PacificRimUprising  | Reviews | Movies | Hollywood | HollywoodMovies | InternationalMovies | Drama | Masala | MasalaMix | HollywoodMasala | HollywoodMasalaMix | AGrade | Hollywood | International