Zainab raja
We all know what Zainub Raja the super pretty winner of Miss Veet looks like.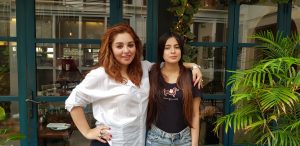 She looks the perfect picture of prettiness!
Umm yeah but no one told me she looks like a school girl!
When I met this sweetheart for the first time a couple days back I almost didn't recognize her…
Zainub who has done her honors in Media and Mass Communications is a delicate petite doll and exudes the innocence of a child. All the time I was sitting with her I thought she was the perfect example of what a high school sweetheart looks like!
But her personality floored me. She is a small town girl who takes mucho pride in that fact and sincerely believes that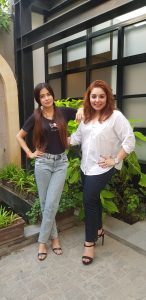 she needs to be as open about that as possible to pave the way for other girls who don't hail from the Major cities of Pakistan. How wonderful is that?!
I was also totally charmed by her openness about her struggles and of course her love of reading like myself.
It warms my heart to see a young person like her so capable of seeing her own self value and not obsessed with appearances and such and so it was no wonder that I ended up spending almost two hours in her company just hear her talk about her family, her love for home cooked food and of course books!
Her career has been a remarkable one for someone so young and so new and when the person in question is such a sweetheart as Zainub Raja we just know this girl has a great journey in front of her!