So Payas are a great treat for us Pakistanis. My mom has always been a great cook and I have never eaten Payas that
tasted better than the ones she makes. Surprisingly her recipe is delicious but very simple.
I'm sharing it today. Try it and remember her 🙂
Trotters Recipe
Ingredients
6 Trotters (Mutton)
2 Onions Chopped Large
3 Teaspoons Garlic Finely Ground
Salt to Taste
Red Chili Ground (To Taste)
Turmeric Powder ¼ Teaspoon
5-6 Black Pepper Corns
3-4 Black Cloves
1 Medium Cinnamon Stick
2 Black Cardamoms
Cooking Oil
Method
In a pressure cooker put cooking oil and add the chopped onions. Lightly cook till light golden brown and then add
the garlic. Cook while stirring constantly till evenly red brown. Add 12 cups of water. Add the salt, chili, turmeric,
cardamom, black pepper corns, black cloves, cinnamon and the trotters and cook in the pressure cooker for 30
minutes.
After a 30 minute pressure, open the cooker and add 8 cups of water and cook in the pressure cooker for another 30
minutes. Repeat the process till the trotters are three quarter cooked. Then take away the pressure cooker lid and
cook till water evaporates and only the gravy is left. Lower the heat under the cooker and cook consistently for the
next 15 minutes on medium heat constantly stirring and adding ¼ cup of water every 4 to 5 minutes to ensure that
your gravy does not burn. After 15 minutes your gravy will have taken on the look of a smooth paste. Now add
another 6 cups of water and cook in the pressure cooker for 15 to 20 minutes.
After this final go in the pressure cooker, take away the cooker lid and slow cook anywhere between 5 to 20 minutes
to achieve your perfect gravy consistency. Check the salt and chili to ensure the balance is right and serve hot.
Garnishing not required.
This recipe has all the juicy flavor of the trotters and is not over powered by garnishing or extra nuances of flavor by
too many ingredients.
Total cooking time 3.5 hours.
Recipe courtesy of: Maan Jee
Always cooked with my heart for my beloved children!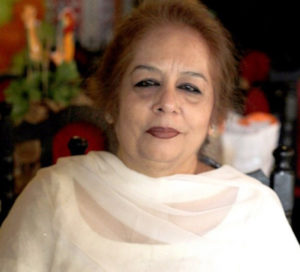 Search Keywords:
MaanJee | TeamTvinkal | GuestBlogger | Blog | Blogger | GuestRecipe | Recipes | Desi | DesiRecipes | SursKitchen | Kitchen | SimpleAndEasyPaya | Payas | PayaRecipe | Lifestyle