It's been a couple of months since the Crave Bar has opened in DHA Karachi, and I must say that the donut cones over there looks so enticing and mouthwatering, that you can't wait to get your hands on them.
That was the exact same case with me. I had been nagging my mom since months to take me to the famous ice cream bar. My mother had repeatedly told me she will take me as soon as she has the time to do so but I ended up going with my best friend instead. I ordered the 'Rocher that' donut cone whilst my friend ordered 'Nutella madness'. However in this review, I will talk about my flavor of choice.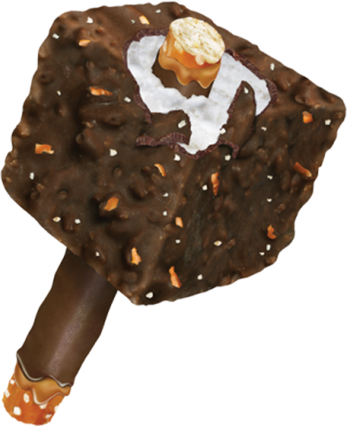 'Rocher that' was a warm donut cone which was baked and then wrapped around in the form of a cone, sprinkled with lots of nuts. The hollow inside was filled with delicious vanilla ice cream, drizzled with Nutella and topped with a Ferrero Rocher chocolate.
In my opinion, it didn't taste as well as i thought it would. The cone was extremely heavy to hold therefore it was hard to keep balance. It was also extremely messy to consume and the vanilla ice cream was dripping everywhere. It was extra filling so I'd recommend you not to have it after a full meal. I didn't enjoy it as much as I thought I would, and I am definitely not looking forward to paying Crave Bar a visit any time soon.
However if you're a heavy consumer of sweets, I'd recommend you to try out their donut cones and gelato but in my opinion, Crave Bar is a total disappointment and is too overrated.
This article has been contributed by ShahBano Khan. A 17 Years old Student of English Lit and a Makeup Junkie with her own Makeup Blog.