Newbury Café a Review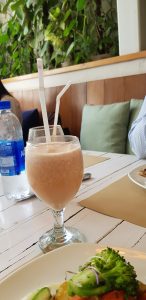 Situated conveniently at a stone's throw from Café Flo Newbury Café seems to be getting quite a bit of attention and so we marched over for a weekend lunch and some gup shup to see how it measures up.
While the décor is comfy, airy and very welcoming the moment you take a look at the menu the prices on the food make you do a double take at the ambiance.
Nothing and I mean nothing about the ambiance says that a main entrée is gonna be priced at an average of PKR 1000/-
Anyhow after my initial surprise at the menu prices and went ahead and ordered a Chicken Steak with a Guava Smoothie.
Suffice it to say that I nicked the pad of my finger on the smoothie glass as it was chipped and I had to have it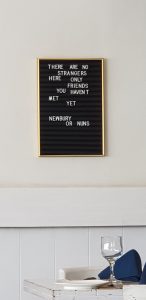 changed. The smoothie was too sweet for any taste bud without the usual gritty guava texture and the steak was overdone. You know when chicken breast is over cooked and becomes kinda rubbery. I really didn't have the heart to get me some dessert. Not worth the time money or effort to get there if you are foodie like moi!