Food Review Fuchsia Karachi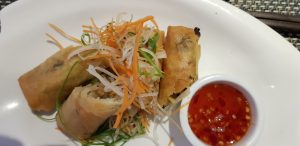 Frankly I've always liked the place. The ambiance, the service, the fusion food. It's enough to merit the prices we see which are kinda bit high as an average person will get a meal around 1500 but like I said the quality of the food is enough to merit the price.
Another plus point that makes me frequent the place is the serenity you encounter there whether it be lunch hour or dinner. If you are looking to have
a quite meet up business or personal and don't mind splurging on fusion food that hovers between Thai and Chinese but ends up as none of the above than this is your place to go.
Don't forget to order their fresh juices. They always have a twist of something or the other added to spice it up and frankly I love that.
And by the way don't be taken in by what they call hot!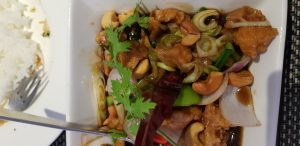 It ain't really as spicy as they make it sound!