I'm sharing an easy Cherry Yogurt recipe below which will become a go to for your family in the month of Ramadan. Considering the heat having yogurt for Sehri is the right move but can be a challenge with the younger Kids. My family members of all age groups enjoy this immensely and I prepare enough to last at least 3 days and pour into cups covering with cling film to lock in the taste and make for easier individual serving.
Ingredients:
2 Tablespoons Yogurt
3 Cups Milk
6 tablespoons Nestle Tea Whitener
2 boxes of Cherries unseeded and chopped
Honey to taste
Preparation:
Slightly heat the milk in a pan till it is warm to the touch but not hot. Pour it in a container of your choice to set. Frisk the yogurt culture and the whitener and stir it in the milk.
Tip:
Blend the milk and yogurt culture for a minute. This will give it the consistency of Greek yogurt.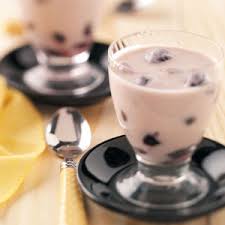 Cover the dish and place in a warm place like the interior of an oven or a pantry closet for about 6 hours.
Could be a couple of hours more during winter or as less as 4 hours in summers so keep an eye on it.
Once it is set add the unseeded cherries and honey and with a light hand blend well. Keep the cherries chunky for better taste. Serve chilled.
Voila your Cherry Yogurt is ready!
Have fun with more Yogurt Recipes from below links!
Yogurt Recipe | And | Strawberry Yogurt Recipe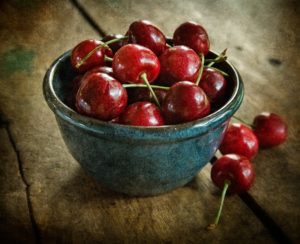 Search Keywords:
CherryYogurt | Yogurt | Recipe | YogurtRecipe | Lifestyle | InternationalCuisine | SursKitchen