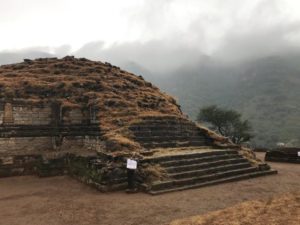 It seems that the already blessed Pakistan has added another feather to its cap. This time around it's a centuries-old SleepingBuddha statue has been unearthed during excavations near Bhamala Stupa in Haripur district.
The 48-feet long 'Sleeping Buddha' statue dates back to the third century, which makes it the world's oldest 'Sleeping Buddha' statue.
It seems that archaeologists found the statue, with its head intact, during excavations near the Bhamala Stupa.
The latest discoveries by the Archaeologists have opened new chapters in the history of the ancient Taxila Valley Civilization, KPK.
What seems to distinguish this Buddha apart from its age is that it is one of the few sites in the World to have the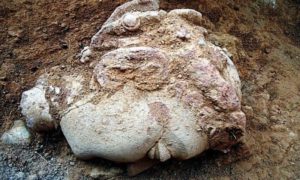 cruciform Stupa, which was reserved for Buddha himself.
Pakistan is already distinguished on the world map due to the awe inspiring Indus Valley Civilizations which is one of the oldest and most advanced in the World.
This is yet another trophy to add in an already eminent historical portfolio. The Buddha was unveiled by ImranKhan in a ceremony and the Pakistani Authorities are projecting this to become a popular traveling site for tourists and religious pilgrims alike.