The Best Snap Chat filters and how to use them is what I am writing about today!
Snapchat filters are the to-go thing when your pictures do not appear to turn out as expected. Just a tap on the screen and the filters appear!
However there are a few filters that appear to stand out from the rest and these are mentioned below.
The dog filter; the dog filter makes you into a puppy, and the best part about it is that you can try it with a friend! One of you appears to be a brown puppy while the other is a Dalmatian.
The flower crown; This is a go-to filter for most girls, as it brightens up the picture quality as well as gives you a fair skin tone and light brown eyes.
The face slimming filter; this is a yellowish-beige filter which slims down your face alongside broadens your eyes slightly, it completely changes your face structure!!
The bunny filter; this is a pink colored filter through which you get bunny ears on top of your head, and what's even cooler about it is that it's a voice changer! Try recording a video and you'll see a shrill voice of yourself.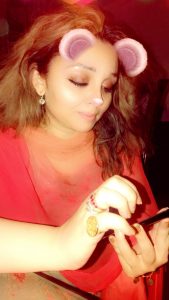 The big lips filter; It makes your lips huge, and the rest of your face small. Try taking a picture with your teeth out, it's an absolutely entertaining filter and is also a voice changer, and is used by many snap chatters around the globe.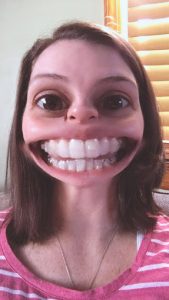 As there are a lot of filters, and they appear to change every day, these are some of the standard filters which are much in demand and have high usage, do give them a try with your friends. Happy snap chatting!
Search Keywords:
BestSnapChatFilters | SnapChat | SnapChatFilters | SnapChatPictures | Snaps | DogFilter | FlowerCrownFilter | FaceSlimmingFilter | BunnyFilter | BigLipsFilter | Filters | HappySnapChatting | SnapChatFilterFun | AGuideline | Reviews | Blog | GuestBlogger | Style