All us Pakistanis love to visit Dubai now don't we?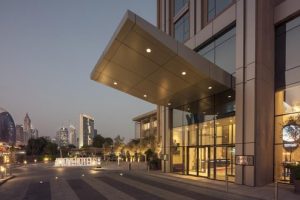 Of course we do! Its next door, it's a convenient travel destination, it's accessible and almost all of us have Family or Business there.
So for us Pakistanis it's a great destination especially with both Emirates and Fly Dubai having very reasonable air fares. The big question for most of us who don't want to impose on family or friends is where to stay in Dubai?
Well my trips there take me to one hotel only.
Rove Downtown.
Conveniently located right in the heart of Dubai it is a stone's throw away from the Mall of Dubai and the Burj Khalifa which gives you direct access to all the wonderful restaurants in the Village area. It also ensures that your location cuts down on taxi fares and the metro is just a few minutes' walk away either way.
Rove itself is an experience the likes of which I haven't really had in all my travels. It's informal yet posh. Friendly but not sloppy. It has a lounge where you can work, eat or just plain relax and enjoy the people around you. A games area, a small mart and the friendly staff scattered in this common area make it perfect. On weekends it feels like a community with most of the people staying in the hotel lounging around chatting each other up.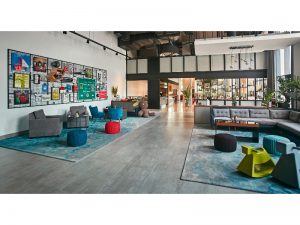 However the staff is more than vigilant. There are always taxis waiting outside and if one doesn't whisk you right away someone will come knocking to ask what's happened. If you return back dragging a ton of shopping (Guilty!) there will always be a friendly staff member laughingly helping you carry them to your room. Sitting alone in the common area somehow they always know when to come over and chat up with you for a few minutes.
Since Dubai is always a whirlwind of work shopping and socializing I've never tried their in house cinema or their swimming pool or bar but I have hard rave reviews from family members who have. The price point is decent with usually a 100 USD a night as average give or take a little. Booking is as easy as making a direct call and you being done in under 10 minutes.
This place is worth checking out and for the frequent travelers I prefer this over The Address which was always my hotel destination of choice before the Rove Downtown. Why? because it feels like home!