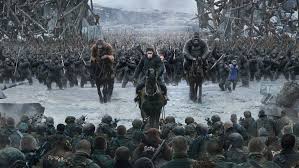 I am not a fan of the franchise and didn't see either of the first two parts. But a friend recommended it and nothing else was playing so I took my daughter and my nephew to see it.
I would commend it as a must see to parents with growing children. It is a good mood setter for future conversations about empathy not only for others but ourselves also as an over ambitious race who needs to control its aggressiveness for not only our own sake and but for that of our co inhabitants of this planet too.
It can also be the beginning of our tutelage to our kids on the awe inspiring majesty of our mother planet who will always get her own back and how small we are in the scheme of things. How necessary it is for us to realize how we are just specks compared to the majestic antiquity of mother earth
I know that this really isn't a review. Of course the filming was great and the locations breathtaking. The story line was what I have come to expect from all the Sci fi franchises on the scene albeit with the emotional aspect handled superbly. And even though it is being heralded as the best in the triology and a fitting finale to the story of the main protagonist to me it is still a canvas to build upon.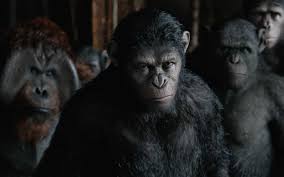 The empathy it inspired in my kids was so very real. It was a total emotional trip for them that allowed me to be involved with the move and them on an entirely new level. So for parents who are big on talking to their kids about being human I would say it's a no miss.
Search Keywords:
WarForThePlanetOfTheApes | MovieReview | Movies | Reviews | InternationalMovies | HollywoodMovies | Hollywood | International