Cakelets | A Review
And today I am writing a review of a homemade dessert business based in Karachi that
was discovered by my sis in law a few years back and is now our absolute go to place for a
ll important occasions.
Farah the brains and brawn behind this venture that goes by the name
Cakelets is an absolute sweetheart who is as sweet as her desserts and
chatting up with her is a delight. Doesn't matter how short a notice or
how ambitious a cake she will certainly follow through on time with a
few sweet words to boot!
I'm sharing pictures of some of her recent cakes for all my readers
today.
If you are looking for a special cake for a special someone in your life just give her a buzz and then relax
PS: She is actually very affordable. Better than the price tags on some of the major bakeries in town.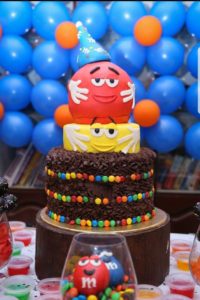 She has a choice of half a dozen flavors and I've tried
them all! They all rock but her thick dark chocolate is
the best!
So read (read drool) away.
Here is a little something that this bright and energetic young woman told me about herself!
Baking has always been my passion. I started baking at a very young age and use to experiment with different
things from the beginning. Being karachites my family loves eating which was a plus for me because that's why I
always had a reason to make new things and people around me were more than happy to try them. From a very
young age I started baking goodies for different occasions at home and also for my friends. The positive and
constructive criticism I used to get made me want to do more of what I loved and make it better.
With the rise in social media and by seeing the progress in entrepreneurship in our society, in July 2013, after
years of baking for friends and family, I decided to make a Facebook page in an attempt to provide my cakes and
desserts to as many people as possible 🙂

After a year of being in the market, In 2014 I participated for the first time in Karachi eat food festival, it was my
first step towards the larger market and gave me a chance to interact with my clients one-on- one and the people
actually saw the face behind cakelets which proved to be great step up for my business.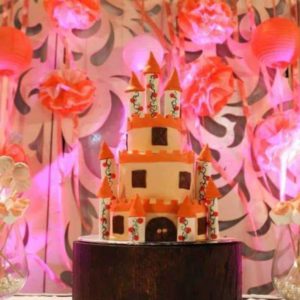 Soon after that along with my desserts I also started doing events ( birthday, bridal showers, baby showers). 
My family has been a great support and help throughout my journey and Alhamdulillah today after all these years
I feel happy and proud when clients praise my work and appreciate me. I truly believe that good customer service

is the key to success in any business and so my top most priority is to make my clients happy and all my efforts go

in to making their events as sweet and colorful as possible.
And she surely makes us all happy! With her sweet little desserts and her sweet little words.
Keep up the great work gal!