Danyal: A Men's Brand with a Difference!
I came across Waleed Bilgrami a few days back in my quest for Androgynous clothes that seems to be on my mind again lately!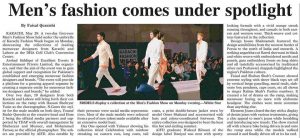 An AIFD Graduate he has his own Studio at Zamzama Karachi. I paid him a visit while on my quest to finding some Shirts and a Sherwani.
His clothes are chic, understated and classy without the fuss that we see so many designers create just because they want their men's clothing to sand out. What I was surprised to learn was that this very unpretentious young man had been doing Wardrobes for the Likes of Iqrar ul Hassan, Waseem Badami, Ali Haider and Ahmed Jahanzeb on big channels like AbbTakk TV.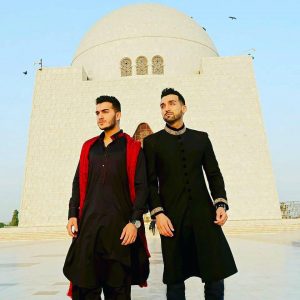 Not only that but he also had a Karachi Fashion Week under his belt!
Pretty impressive actually but the best thing about his clothes were the neat structured lines, minimal embellishments and classy silhouettes. With the wedding season coming up this is a must visit place for all men looking to make a debonair appearance!