I was just going over some trade reviews when I came across the trade delegation that Mrs. Nazli Abid had taken to Turkey recently in the capacity of Vice President WCCI Karachi. Best part was that it was all women!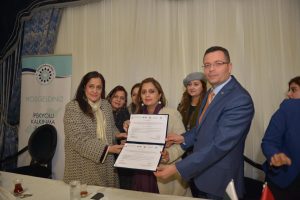 I know Mrs. Abid as the force behind some of the mega events that are held in Karachi on an annual basis like the annual Basant Mela and certainly everyone has heard of her par excellence Event management Company Bells and Bells.
What is a little less known is her entry into the Women Chambers of Commerce in Karachi. Apparently her election too is riddled with struggle and it took her months to prove that she was the actual elect after a high profile legal battle that she won! Just goes to show how dedicated and fearsome Paki women are when they set their hearts on anyone!
Since her induction about 4 months ago she has chaired more than half a dozen special causes and promotions with an all Women Trade Delegate to Turkey just being the latest feather in her cap!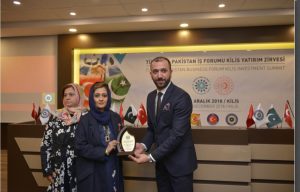 The Trade Delegates were in Turkey for three days and under the leadership of Mrs. Nazli Abid they met the Governor, Mayor, President of the Turkish Chamber of Commerce and various senate members that ended in signing of MOUs and various other contracts that provided the women entrepreneurs who had gone from Pakistan excellent Business Opportunities and platforms.
Frankly we at Team Tvinkal think that we desperately need more women Like Nazli Abid in the traditional male dominated sectors of Trade and Industry to pro mote the interests of Businesswomen and Women Entrepreneurs and hope that Nazli will keep up the great momentum she has set at The Women Chambers