How to get beautiful White Teeth without any Side Effects!
Oh we all love a set of pearly whites! It is such a pain to be born with Yellow Bone Teeth or to be not too careful and stain them! But the worse are the miracle cures for them white teeth that we find on the shelf of every drug store or on every second video on the net.
The problem with all of these solutions is that no matter how many people endorse them the real life reviews are all the same. Teeth that are stripped of their enamel or teeth that become ultra sensitive or even gums that start receding and worse bleeding. So today I've got you a magic solution to whiten the teeth (yes I'm using the same language as all the bad advertisements!) that is organic, natural and WITHOUT any harmful side effects! So here goes.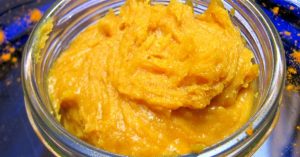 Take a table spoon of coconut oil and add ½ teaspoon of turmeric powder to it. Mix well into a paste and then proceed to use it like a toothpaste. Only brush for about 5 minutes. After that rinse your mouth and brush with any minty toothpaste.
Now turmeric leaves a yellow stain you might ask. And your observation will be correct. However you see when it is mixed with coconut oil it has the effect of removing plaque and stains from your skin and does not leave a stain. Do this twice or thrice a week and you will immediately start seeing a difference in your pearly whites!
Search Keywords:
Lifestyle | LifeHacks | Ramblings | HowTo | GetBeautifulWhiteTeeth | WithoutAnySideEffects | WhiteTeeth | BeautyTips | Tips | Beauty | Whites | PearlyWhites | YellowBoneTeeth | BeautifulWhiteTeeth | BeautyCare | BeautyCareTips | CareTips | RealLifeReviews | Reviews | LifeHackReviews | SensitiveTeeth | Gums | Organic | Natural | CoconutOil | ToothPaste | Turneric | Skin | SkinCare | SkinCareTips