How I got rid of my Sugar Cravings!  
Sweet tooth anyone?!
Tired of binging on sweet calorie bombs and ruining a carefully thought out diet?
No idea how to resist the cravings of the sweet when they catch you unawares?
A year ago I would say welcome to the club! I would also make impossible faces every time I would read
sanctimonious posts on how to resist by thinking of something else or writing down how the craving was just that
and not an actual need! Blah Blah and more Blah!
I'm sure they work for some or most but they never worked for me ….
However here I am a year later writing a post about how to get rid of your sweet tooth for good. But I can
assure you it came about my life slowly but surely and very very easily.
I wasn't born with a sweet tooth. While I was pregnant with my daughter I developed an aching longing for sweets
that would just not go away and during the last trimester of my pregnancy all I did was feed on the most God awful
unhealthy sugary desserts that could be found in town! And I continued to indulge that horrible sweet tooth for 15
long years.
In despair I started looking for a healthier alternative to mitigate my cravings for sweets and decided to stock up on
nature's sweetest and healthiest nugget: THE DATE!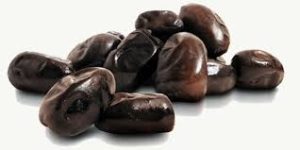 And so I went out and bought boxes of various kinds of
dates and piled them in my fridge. Every time the craving
would hit I would eat one or two or even half a
dozen if the hankering would not be eased.
And so I stopped buying chocolates or hitting the road late night to grab a sinfully sweet cupcake or a Cinnabon.
Or even raiding the freezer in search of ice cream.
Just a few months ago I realized that I had stopped eating the dates also. Maybe I take one, once a week or ten
days but that is all. The body became used to the natural source of sweet and the sugar reliance faded.
So for all you sugar addicts out there please give this a shot. It's the easiest possible thing because you still get to eat
sweets only they are nutritious and healthy. Don't worry about over eating them initially because if you stop yourself
your craving for a sweet will not be eased and you might look for an unhealthy alternate.
All you need to do is suppress any craving by telling yourself that all you can get are dates and you too will be where
I am today!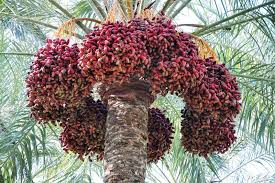 In a sugar free haven!
Try it! I'm sure that you too will succeed like me!