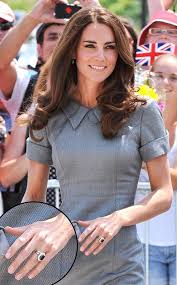 Nude Nails Anyone?
So who doesn't love the power of a gorgeous crimson nail color!
For me it's the greatest pick me up in the world!
Not well? I paint my nails red!
Depressed? I paint my nails red!
Stressed out? I paint my nails red!
Lol I think you are getting the general drift here so I need not carry on.
But when you want to be sophisticated or when you are being the true classy diva than nothing beats the power
of a nude nail!
A nude nail is where you choose an extremely light shade of pink, peach or beige to paint your nails with.
Choose the color wisely and with thought as it should really compliment the skin tone of your hands.
Another consideration is to choose a color that comes in a local Pakistani Brand.
Why you ask?
Well we need to make sure that the color can easily be replenished as I assure you that choosing a perfect nude color
is easier said than done. And once you find it, stick to it girl!
For me the color is 1070 café from our very easily available nail color range of Sweet Touch.
I have been using it since years and it's an essential I can't do without on my dresser.
By the way the entire range of nail colors is well worth exploring and as local brands go
this one does a great job of
competing with all the best brands we might covet.
As for swinging nude nails let me give you the example of Kate Middleton Duchess of
Cambridge and her Grand
Mom in Law Queen Elizabeth II. No matter what the occasion they both have their trusty single nude colors that
they never swerve from.
So girls go out there, do a little hard work and get yourself your very own
shade of nude nail color!
Do let us know what you think of our take on Pakistani Desi Beauty
Advice and Pakistani Cosmetics Brands.
Search Keywords:
NudeNails | CrimsonNailColor | PakistaniDesiBeauty | KateMiddleton | QueenElizabethII | PakistaniBrand | ClassyDiva | # | PersonalStyle | TeamTvinkal | Trends | BeautyTips