Moisturizing is a very integral part of our skin care routine and needs to be a standalone product no matter what
your skin type.
It helps keep the balance, softness and freshness of your skin intact and helps ward off the effects of pollution,
makeup, stress and aging.
I have put together a small list of home grown moisturizers for you to enjoy!
Olive Oil    
This one is an all-around winner. Get the purest form of
virgin oil you can lay your hands on and keep it stored
in the refrigerator as it is used in small quantities and
you don't want it to develop a smell.
Take out a small portion in a dropper bottle and keep
in your washroom.
Use on slightly moist face after toner for a perfectly
hydrated face (Note: only a couple of drops are enough unless your skin is arid)
In case of an extremely dry body, mix 5 drops in about half a liter of water and use as a final rinse. Pat dry.
Works perfectly and within a week your body will glow.
Coconut Oil         
Coconut oil is more dense and greasy then olive
oil and can be a great moisturizer but needs
total sun protection coverage otherwise it will
facilitate a tan.
However if you are looking to go slightly gold,
use one drop on your face after your morning
skin care retinue in place of your moisturizer and voila.
Being greasier also means that this one is a winner in winters! If you suffer from dry chapped skin use three drops
every day.
Rose water and Glycerin   
My all-time favorite and extremely effective moisturizer is pure rose water with
¼ pure glycerin mixed together. Makes a gorgeous moisturizer for all year
around and can be used on both the face and the body.
Especially effective for feet as it is totally non greasy and absorbs within minutes
and very effective.
The ratio of glycerin can be changed and customized as per individual skin
requirement and as per climatic needs.
Try the above and enjoy a
lovely dewy fresh skin.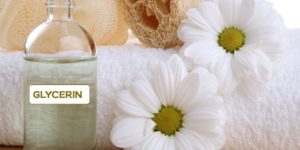 Search Keywords:
OrganicDIYMoisturizers | HomemadeMoisturizer | OliveOilMoisturizer | CoconutOilMoisturizer | RoseWaterGlycerinMoisturizer | Makeup | BeautifulGlowingSkin | StressProofSkin | YoungFreshSkin | Moisturizing | TeamTvinkal | BeautyTips |  | SkinCare | Beauty